Email Color Settings
Andrew
In our version 3.12.0 update, we added new email color settings. This will allow you to change the color scheme of email messages sent by Tournamatch to your users. Some of the settings include button foreground and background colors; header, footer, and body colors; and general text and link colors.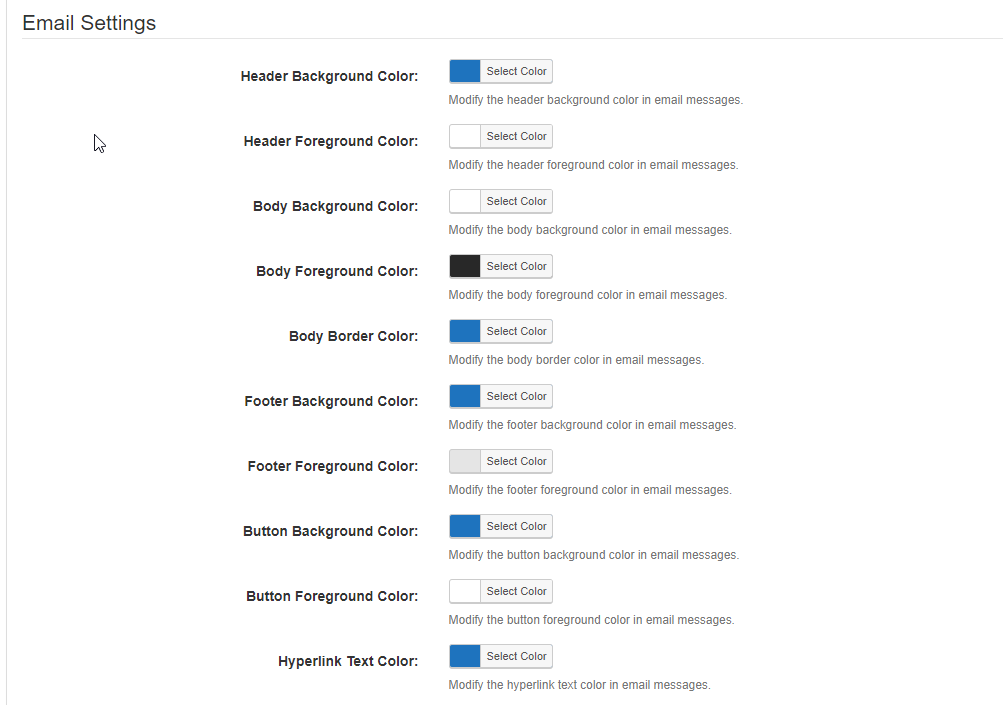 Easily customize various colors in email messages sent by Tournamatch.
You can find these settings by navigating to your WordPress Admin, Tournamatch menu, and clicking on settings. A little bit down the page is a section titled Email Color Settings.
Please share your color combinations with us on Twitter. @Tournamatch is the place.