A ladder & tournament WordPress plugin for eSports websites and online gaming leagues.
Tournamatch is a WordPress plugin for eSports websites and online gaming leagues. It allows you to create ladders (or "leaderboards") for ranking competitors and also host single or double elimination tournaments. It's fully customizable with different game types: you can configure Tournamatch for video games and run your own eSports website, for board games, or use it to track competition in local sports leagues.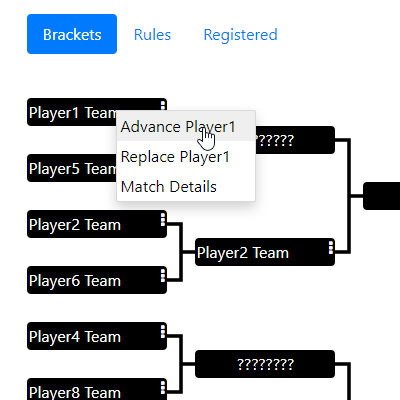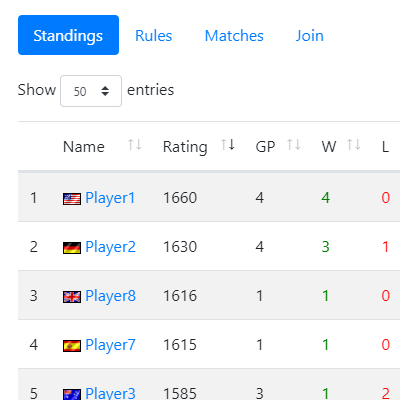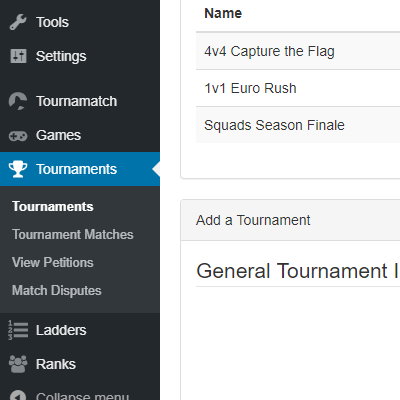 Main Features
Tournaments
Fixed or variably sized single and double elimination tournament brackets.
Ladders
Score competitors using ELO; points; or Tournamatch's proprietary Rung-Up ladder ranking.
Flexible
Customizable for any type game, sport, or league.
What Client's Say
Tournamatch has the best developer support of any software I have ever used. The dev is always willing to help his customers and keeps his software updated. I highly recommend Tournamatch for anyone wanting to create a league, ladder, or tournament site.
Amazing script and an admin who actually keeps his script updated and working. Cheers! WePlayFIFA thanks you!
TOwars launched in Q4 2019 and has been using Tournamatch since. We're very pleased with the continued development of the plugin and support towards our special needs. Keep up the good work, we're more than satisfied with it!
Tournamatch has been a very important tool in growing the competitive Halo community in Australia. We are proud to have partnered with them and look forward to new content being added.
When I had the idea to start a tournament and league website for VALORANT, I searched all over for a good website plugin, but I mostly only found feature-lacking, white labeled tournament sites. That is until I came across Tournamatch. It is a great and powerful plugin for Wordpress that has all the functionality that anyone looking to start an online league could want. The development team is also always adding and improving on features.