Ladder Standings Widget
Today, we're going to talk about widgets. What is a widget? A widget is additional content or feature-specific code you can add to your sidebar. If you don't know how to install a widget, you can learn more here.
Tournamatch ships with a Ladder Top X widget which allows you to display the top X number of competitors (players or teams) competing in a given ladder. It accepts two parameters. The first parameter is the number id of the ladder to display. The second parameter is the number of competitors to display. In the screenshot below, we've configured our widget to display the top 3 players for the ladder "" which has an id 1.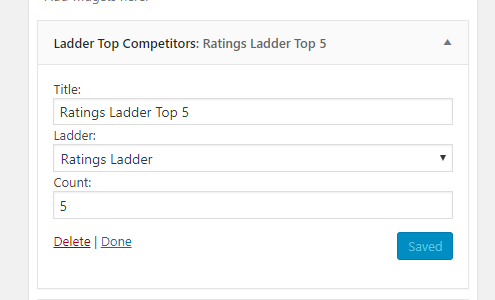 And here is what that looks like on the main page: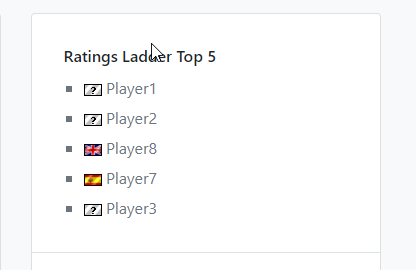 To get the id of a ladder, simply visit the ladder standings page and look for the id in the URL address bar.
You can also use a widget more than once configuring it differently each time. For example, we've set up two instances of the Ladder Top X widget and we're displaying the top 5 in one ladder and the top 6 in another: