Challenges
Introduction
Challenges allow competitors to coordinate matches with other competitors directly through your website. Any player or team challenged receives an email notification. The challenger receives an email notification when the match was accepted or declined. Challenges are removed and replaced with a scheduled match once accepted.
Views
Challenge List
The challenge list page displays a tabulated list of all active challenges sent by competitors. An active challenge is any pending challenge that has not expired.

Create Challenge
Creating a challenge requires either direct challenges or blind challenges be enabled for the selected ladder. To create a challenge a user should:
Select the ladder. If you clicked the challenge link from the ladder standings page, the ladder is already selected.
In the Challengee drop down, select the competitor you wish to compete against or select blind for a blind challenge.
Enter a match time.
Optionally enter a message for the opponent.
Click Challenge.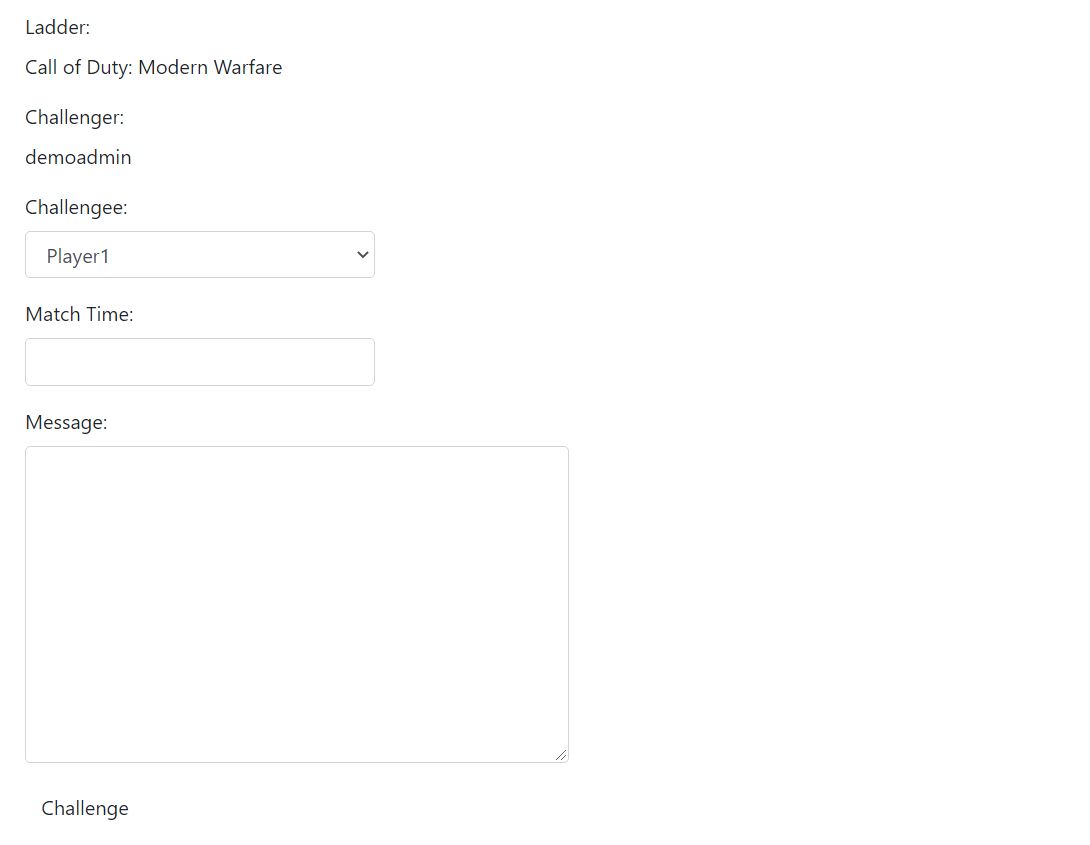 Challenge Details
The challenge details page displays several fields about the challenge in addition to actions for the challenger and challengee. A challenger may delete the challenge, and a challengee may accept or decline the challenge. The fields displayed include:
Ladder

The ladder corresponding to this challenge.

Match Time

When the match is expected to occur.

Challenger

The player or team who sent the challenge. For pending blind challenges, only the challenger may see this field; all other competitors will see the text (hidden).

Challengee

The player or team who received the challenge. For pending blind challenges, this field displays the text (open).

Status

Displays Pending, Accepted, or Declined.